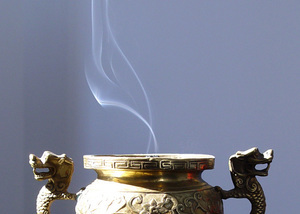 Shambhala Training Level I - the Art of Being Human
with Shastri Loretta Geuenich
In this time of great confusion and doubt, the Shambhala teachings present the view that human beings, at the core, are fundamentally awake and worthy. By training in meditation, we learn to access our basic goodness, slow down, and relax to the freshness of the present moment, no matter what that moment may bring.
We discover that awakening is not about escaping from the world we live in, but is about bringing our practice to every aspect of our lives: work, play, relationships, and more. When we give ourselves the opportunity to reconnect with our true human existence — the experience of our five senses, the feeling of emotions in our body, and even the awareness of thoughts across our minds — we discover how to live and be in the world with a clear mind, gentle heart, and sense of humor.
This retreat is the first of a series of weekend retreats but may be taken as a standalone program. The days includes an introduction to sitting meditation practice, talks by our teacher, Loretta Geuenich, individual meetings with a meditation instructor, and group discussion.
We welcome people of all religious traditions as well as those who do not follow a particular spiritual path. It is designed for new meditators or those looking to reconnect with meditation practice and introduces the basic foundations of the Shambhala teachings on universal human wisdom.
Timetable:
The course runs for two days, Saturday 28th and Sunday 29th March, from 8.30 am to 6.00 pm both days.
Cost:
Regular price: $180
Concession price (full time students, pension, healthcare cards or low income): $145
For those repeating Level 1: 50% off the regular price ($90 or $72).
Tea, coffee and snacks are provided. Participants are requested to bring their own lunch for Saturday and Sunday, or shop nearby the venue.
The Melbourne Shambhala group also has a generosity policy which means if the cost of the weekend program is a barrier to you attending please discuss with the program Coordinator what is affordable.
Registration and online payment: proceed to online registration and pay by Electronic Transfer through your bank. Please put your name and L1 in the payment information.
About our teacher:
Loretta has been involved with Shambhala since 2001, authorized as a teacher in 2013, and asked to be a Shastri in 2015. Her role as a Shastri is to support and help develop the local practice and education situation. She currently works at the South Australian Department of Human Services, in the area of Community Research and Evaluation Capacity Building, and has just completed post-graduate education research exploring what a 21st Century Higher Education needs and what Contemplative Higher Education has to offer in terms of strengthening ethical and social response-ability.
Location:
Saxon Street is a community hub in Brunswick, located at 33 Saxon Street. This is an ex-school re-opened for community use. Saxon Street runs parallel to Sydney Road. Come in one of the entrances on Saxon Street and find your way to the kitchen for a cuppa.

In terms of parking, there is limited unrestricted street parking in Phoenix Street west of Saxon Street. Abutting Phoenix Street is a Woolworths and a paid car park with maximum periods of 4 hours. Nearby in Dawson Street, there is a car park next to the railway station that is paid until 6pm Friday and free on the weekends.

Tram 55 goes up and down Sydney Road, stop off at Dawson or Albert Streets, and the closest train station is Brunswick.
Further Information:
If you have any questions please contact Allan on 0467 851 578 or [email protected]