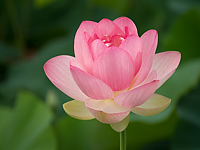 Online Open House: Every Second and Fourth Wednesday night
Every second and fourth Wednesday night, we gather online for a friendly sitting practice session. We start
at 7.15pm Melbourne time and conclude around 8.30pm. Please aim to be on time if you are joining us, but latecomers are also welcome. Participation is free.
Newcomers are asked to email

[email protected]

beforehand so we know who to expect online.
We will be gathering, doing a check in, and sitting for two 20 minute periods. There is also be a short reading from a dharma text.
The zoom meeting details are below:
(This is the same zoom link week to week).
If you are using zoom for the first time, please aim to join by 7.10pm so if issues arise they can be dealt with.
We also offer initial online meditation instruction in the Shambhala tradition. If you would like to take up this offer, please email Jeff on the above email and we can arrange an online session.