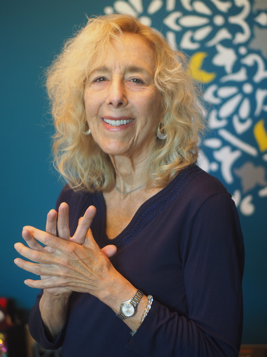 Shambhala Australia Autumn 2023 Meditation Retreat (Weekthun option) with Teacher Dale Asrael in Sydney Australia
with Dale Asrael
Shambhala Australia Autumn 2023 Meditation Retreat
With Teacher Dale Asrael in Sydney Australia
"Nourishing our roots: rediscovering ourselves and each other"
8 – 15 April 2023 (Weekthun option)
After three years of on-line retreats, Shambhala Australia is pleased to resume having a face-to-face retreat, where we can freshly meet the jewels of the Buddha, the dharma and the sangha in the beautiful, spacious setting of Carmel House Retreat in Western Sydney.
The weekthun option is part of a two-week retreat – called a half-dathün, (dathün is Tibetan for "moon session") - an in-depth introduction to and deepening of the mindfulness-awareness meditation technique. Doing this practice transforms how we relate to ourselves and everyday life by allowing us to get to know our mind and patterns.
Half-dathüns also explore the Shambhala principle of basic goodness -- that we are all, at the core, worthy and complete. Learning this principle is a journey whereby we make friends with who we are and draw out our inherent fearlessness.
From this point of view, meditation is not a tool to fix ourselves or improve our abilities. Rather, it is a direct path to connecting with our fundamental wisdom.
As the daily meditation practice and routine of this retreat unfolds, we will discover an atmosphere in which we can trust in the experience of truly feeling ourselves, the natural world, and human society.
Each day consists of a full schedule of sitting and walking meditation, Buddhist chants, talks, contemplative meals and a short work session. Silence and functional speech are observed. The simplicity of the daily routine provides a welcome alternative to a world of speed and multi-tasking and, bit by bit, we become friends with the present moment.
Sample Schedule
7:00am Early Morning Practice Session
8:00am Breakfast
9:00am Exercise
9.30am Morning Practice Session
12:30pm One bowl meal-style* Lunch
1:30pm Work Period
3:00pm Afternoon Practice Session
4:00pm Tea Break
4:30pm Late Afternoon Practice
6:00pm One bowl meal-style* Dinner
7:00pm Evening Practice Session
9:00pm End of Day
* One bowl meal synchronises mind and body by bringing mindfulness to how we eat.
Additional Information:
Participants may attend the weekthun (7 nights) or the half- dathün (14 nights). The full retreat fulfills the half-dathün practice requirement for the Shambhala Buddhist path.
The weekthun option is available only from the 8th to the 15th of April (that is, the first week).
The retreat is open to new and experienced meditators. If you are new to meditation, you will have the opportunity to speak with a teacher or meditation instructor before the retreat to find out more about what to expect.
Teacher
Dale Asrael
Dale is a Professor at Naropa University, Colorado. She has been a practitioner and teacher of Buddhadharma and meditation for more than forty-five years in the lineage of Chogyam Trungpa Rinpoche, founder of Shambhala. She studied for many years with the Zen teacher Charlotte Joko Beck. She presents, teaches programs, and leads meditation retreats internationally, and is an authorized teacher of traditional Daoist Qigong. She has visited and taught in Australia and New Zealand several times and is a much-loved teacher.
Pricing: program fees and catered accommodation fees
There are two fees: a program fee that covers the cost of delivering the retreat program, and a catered accommodation fee.
Program fees
| | | |
| --- | --- | --- |
| | Full Fee | Concession |
| Half Dathun 14 days | $917 | $677 |
| Weekthun 7 days | $458 | $339 |
The program fee is offered as a full price or concession rate; the concession rate is intended for people who are full-time students, on pensions/health care cards or on low income (under $35,000, ie. 50% of 2022 median Australian income).
Catered Accommodation Fee
| | |
| --- | --- |
| | Fee |
| Half Dathun 14 days | $1,397 |
| Weekthun 7 days | $711 |
The catered accommodation fee is a flat rate of what the venue charges and no concessions apply.
Accommodation is generally single rooms with shared bathroom facilities. There are no en-suites. Full linen is included in the price (for $25). If you want to bring your own bedding, please advise through the registrant questionnaire process. (A fresh set of linen if needed over the fortnight, is an additional $25.)
The following dietary needs are catered for: vegetarian, vegan, gluten-free, dairy-free, lactose-free and nut-free. Registrants will be surveyed separately about their food requirements.
Total fees
| | | |
| --- | --- | --- |
| | Full Fee | Concession |
| Half Dathun 14 days | $2,314 | $2,074 |
| Weekthun 7 days | $1,169 | $1,050 |
Heart Gift
It is traditional for students to be invited to offer a monetary gift to the teacher in appreciation for receiving the teachings, and in recognition of the years of training and understanding the teacher has cultivated. There will be an opportunity to offer a heart gift at the program.
Financial Assistance
We endeavour to make Shambhala programs accessible to people in all circumstances. We can offer options for overcoming financial obstacles, including payments plans that spread the cost over time.
Please contact Jeff Herd at [email protected] for more information about payment plans or financial assistance to attend the program.
Materials for the retreat
Study Materials: $ to be advised. There is likely to be a dharma text as recommended reading for the retreat. This will be advised in time for participants to obtain it. We will also provide chant books and any other practice materials required.
Health and safety
We will follow all NSW Health guidelines which are current at the time of the retreat. Additional information regarding looking after your health during the retreat will be provided in conjunction with the participant questionnaire.
About the Venue and transport
Our retreat centre – Carmel House Retreat - is on grounds owned by the Carmelite Catholic religious order and was once the home to the Contemplative Carmelite Sisters. There are two retreat centres on the 300 acre rural property now surrounded by Sydney western suburbs.
Accessibility:
The centre is suited to those with mobility needs. There are ramps and no steps within the building. The bedrooms and dining room are on the same ground floor as the Shrine Room.
Getting There:
Address: Carmel House, 345 St Andrews Rd, Varroville, NSW 2566 (West Sydney).
By car:
Allow about one hour's drive from either the city or Sydney airport. It is a good idea to avoid driving at peak hour (4-6pm) if possible.
Note that Carmel House Retreat and the other retreat called Mt Carmel Retreat have separate driveways and street numbers, off St Andrews Rd, so please drive into 345 clearly marked as Carmel House. There is some parking close to the building and ample space for extra parking on the property.
Car pool option: As there will be people driving from Sydney, please let us know through the registrant questionnaire process if you are interested in a lift to the venue.
Train:
Regular trains run from Central Station to Minto station (the Main South line). It takes 45 to 50 minutes.
Regular trains run from Sydney Airport to Minto and take about 30 minutes.
Once at Minto, we can organise to pick you up from Minto Station, which is a 12 minute drive to the venue. (There are buses from the station but a longish walk to the venue is still required.
Payment
Registration for the 14 night half-dathün or the 7 night weekthun requires a deposit of AUD $200. Deposits are non-refundable after 8th March 2023.
Full payment is required by no later than 8th March 2023 unless other arrangements have been agreed.
Fees are non-refundable after 15th March 2023 except in exceptional circumstances.
Exceptional circumstances will include contracting Covid just prior to the retreat commencing.
Please pay by Electronic Funds Transfer (EFT) payment to our bank account.
Account Name: Shambhala Australia
BSB: 033 686
Account Number: 559490
Please use yur surname as the payment reference.
(Please note this program is hosted by Shambhala Australia and this account is the Australian account. Please disregard the Melbourne account information on the registration page).
Registration
Please note that there are separate registration pages for the 14 night half-dathün and 7 night weekthün.
You are on the weekthun registration page.
After you have registered, we will contact you by email for more information about your meditation practice, any medical conditions which might affect your participation, dietary requirements, linen requirements and transport plans.
In the meantime, for queries regarding venue, transport, accommodation or the program, please contact Jeff Herd at [email protected]